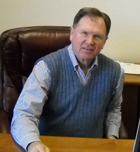 Mike Couch
After graduating from Abilene Christian University, he went directly into food and grocery management. Then in 1988 he got his first Food Broker job, and in 1992 joined Arnett Brokerage Co. as an account executive. Mike is now one of three partners in the ownership of Arnett Brokerage, and has over 20 years experience calling on wholesale/headquarter accounts.
Mike and his wife, Teresa, have been married for 28 years and have two children. He has been involved in IFBA, local charities, community activities, and a long time member of Indiana Avenue Baptist Church. Mike has many outside interests including golf, traveling, and attending Texas Tech sporting events.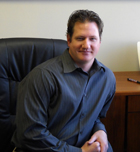 Jeff Poteet
Jeff was born and raised in West Texas. While attending Texas Tech University he got his start in the grocery business working at a local supermarket sacking groceries, stocking and eventually managing the frozen food and dairy department. He joined the Arnett team February 2nd of 2005. Jeff has served in every position that the brokerage business has to offer and takes pride in his ability to quickly learn and adjust to new challenges. January 1st of 2011 Jeff became a partner and account executive for Arnett Brokerage. His intentions and goals are to insure that Arnett continues to offer the highest level of service and efficiency.
In his free time, Jeff loves to travel and relax with his wife, Mary, along with entertaining friends and family. Some of his interests include racquetball, working out, golf and watching college football.